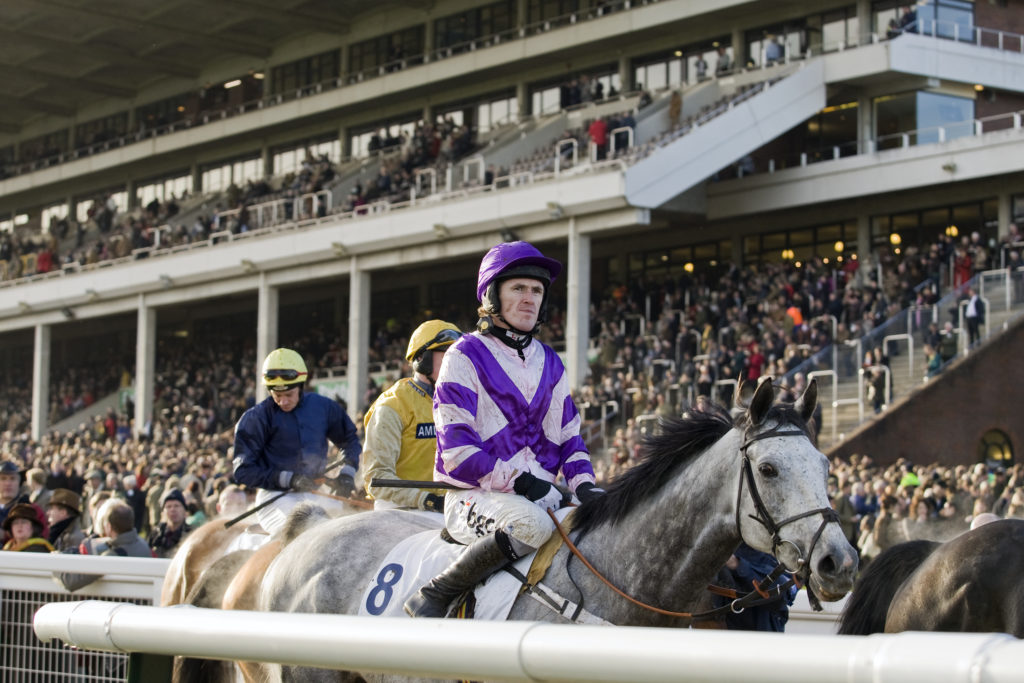 The first ever Cheltenham Gold Cup took place in 1819 and was the main attraction of a three day event. Over the next two decades the races soared in popularity and a big carnival grew alongside the race meeting every year. The social elite were drawn to Cheltenham by the lavish parties hosted in the fashionable spa town whilst the masses were entertained on the hill opposite by sideshows, drinking and gambling booths. The evengelistic Rector of Cheltenham, Reverend Francis Close fervently preached about the evils of horse racing and gambling. His congregation became so whipped up that they disrupted the 1829 race meeting by throwing bottles and rocks at the horses and jockeys. The Reverend was also behind an arson attack the following year which entirely destroyed the facilities.
The Cheltenham Festival, originally the National Hunt Meeting, finally settled at Prestbury Park where it has remained ever since. The 27 races at the four day festival now consist of 14 chases, 12 hurdle races and 1 flat, or bumper, race. Over the years Cheltenham Festival has grown into one of the biggest and most prestigious of the jump meetings.
Irish-bred and trained horses still dominate national hunt racing today so it's no surprise that 'St Patrick's Day' is renowned for an atmosphere that is second to none. There's no formal dress code for any of the days at Cheltenham however many racegoers like to sport some tweed for the event. It could be Savile Row or vintage, no one minds, just go for it.
In 2015 the venue underwent a £45m redevelopment. This included transforming the Hospitality areas into some of the finest in the country.  For more info on how to book please click here * Link for form.