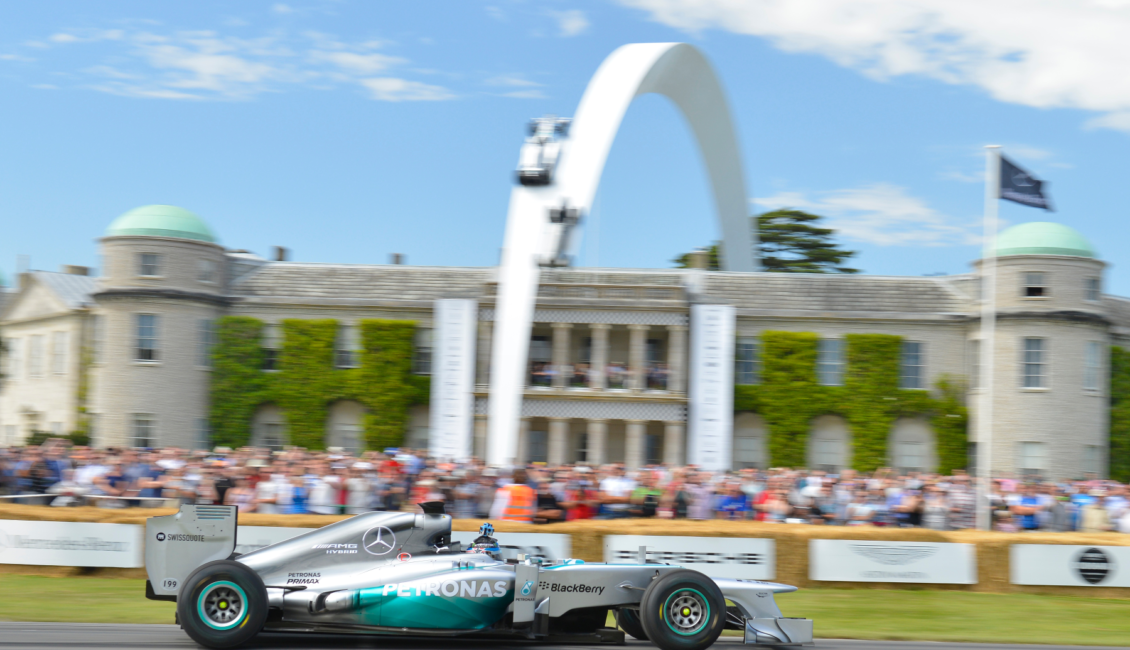 Thursday 11th July – Sunday 14th July 2024
Join us for the Goodwood Festival of Speed. Held in the beautiful parkland surrounding Goodwood House, the Festival of Speed is motorsports greatest summer garden party, an electric celebration of machines and legends of the sport.
No other event will you get as close to the cars and bikes as they blast up a Hillclimb track; nowhere else will you enjoy such unrestricted access to the machines and the drivers who made them famous.
Hospitality packages available
CLARK PAVILION
Located Trackside directly adjacent to the dramatic molecomb corner, renowned for the most challenging part of the Hillclimb, Our exclusive Clark pavilion offers unrivalled views with high-class hospitality.
The Clark pavilion named in honour of British Formula One champion Jim Clark and twice world champion. the restaurant occupies one of the best vantage points on the hillclimb where the hay bales are frequently put to the test as the cars blast past, a spot where a drivers skill can make all the difference to the race. The Clark pavilion is the perfect space to entertain key clients either inside or outside on the balcony taking in the spectacle of the event.
YOUR PACKAGE INCLUDES:
• Admission badge
• Private tables of 10 or 12
• Breakfast on arrival, lunch and afternoon tea
• Champagne reception before lunch
• Unlimited champagne, wine, beer, soft drinks all day
• Exclusive car parking passes
• Event programme and radio earpiece
To book now, please contact us on 01786 232529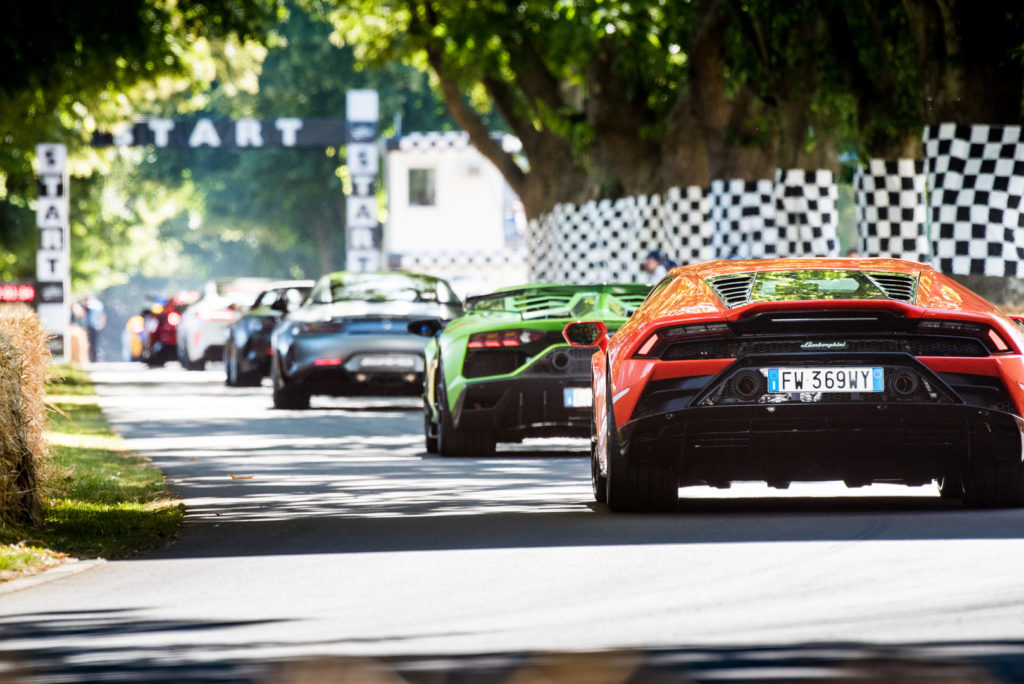 THE PUTTING GREEN @ THE
KENNELS
An exclusive members clubhouse that provides a relaxed atmosphere within close reach of all the high speed drama.
The Kennels is a stunning regency–style building that mixes traditional character with contemporary style and elegance. Allow our staff to take care of you as they serve a beautiful summer BBQ for you within our wonderful putting green at the kennels. You will be in easy access to the action via a private shuttle service that will transport you the short trip to
and from the heart of the event whenever you wish.
YOUR PACKAGE INCLUDES:
• Admission badge
• Access to the Kennels – Putting Green
• Breakfast on arrival, lunch and afternoon tea
• Unlimited wine, beer, soft drinks at the Putting Green
• Private shuttle service to and from the main event
• Car parking label
• Event programme and radio earpiece
To book now, please contact us on 01786 232529