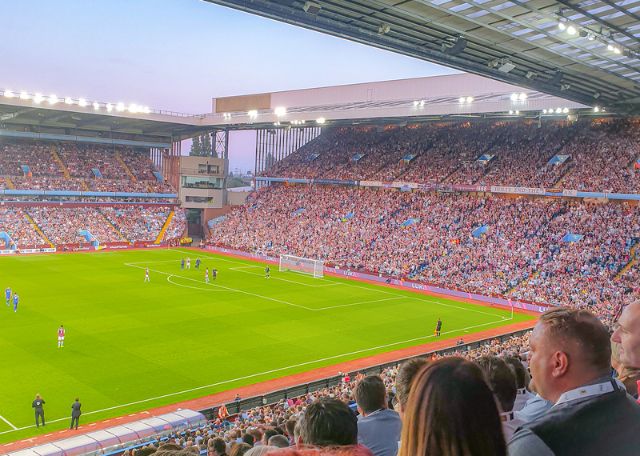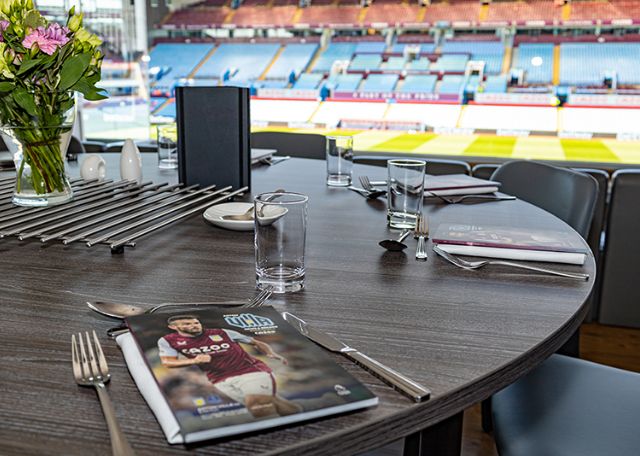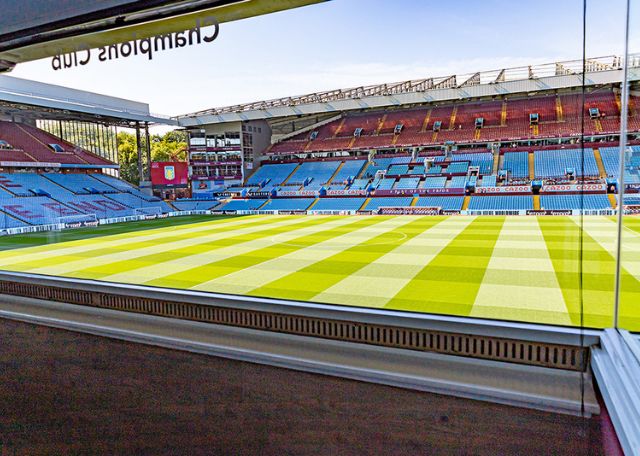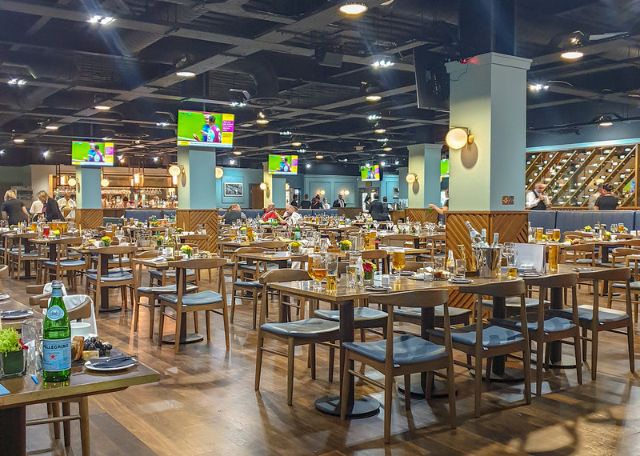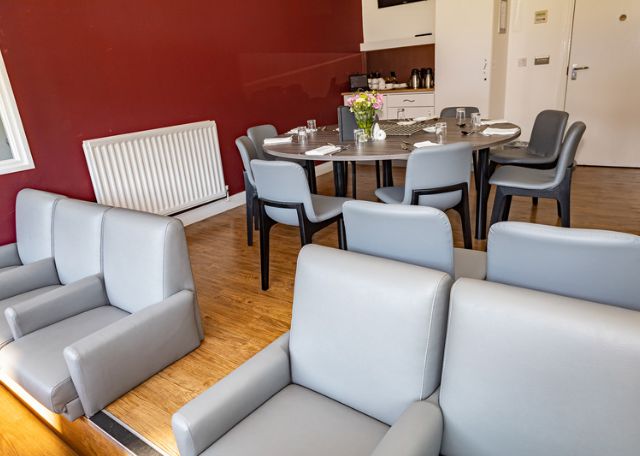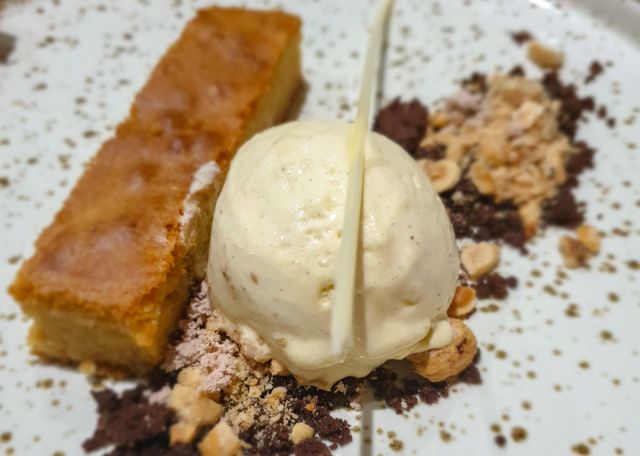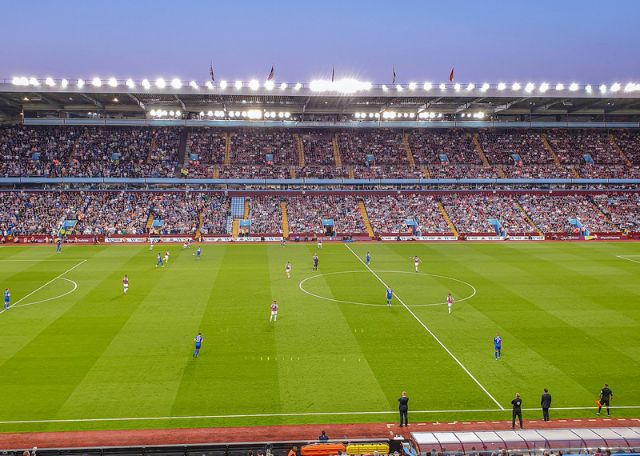 Aston Villa Hospitality Packages Available
From VIP seating to exclusive access to hospitality areas, add a touch of luxury to your matchday. Our packages are designed to elevate your experience with the perfect blend of electrifying action on the pitch and premium services.
To book, or for further information, please contact us on 01786 232529.
The Directors Club Package Inclusions
Match Seats: VIP padded seats in Trinity Stand lower tier, near the half-way line
Arrival: Champagne reception
Dining: 5 course a-la-carte meal
Drinks: Complimentary bar to include wines, beers and soft drinks
Half Time: Chef's selection with tea and coffee
Full Time: Chef's selection with petits fours, tea and coffee
Table Seating: Private tables for bookings of 2 or 4 (subject to availability)
Match Programme: Included, with lanyard
Legend Q&A: Former player Q&A with MC
Car Parking: Included (1 per 4) (Subject to availability)
Dress Code: Smart
Hospitality Opens: 3 hours before kick-off
Hospitality Closes: 1.5 hours after the final whistle
The Doug Ellis Box Package Inclusions
Match Seats: Behind glass seating for game viewing
Arrival: Arrive to Doug Ellis Executive Box Entrance
Dining: Three course choice menu
Drinks: Complimentary beers, wines and soft drinks
Half Time: Cheese course, with tea and coffee
Full Time: Post-match Chef's selection with tea and coffee
Table Seating: Private reserved box with pitch views
Match Programme: Included
Car Parking: Included (1 per 4)
Dress Code: Smart Casual
Hospitality Opens: 3 hours before kick-off
Hospitality Closes: 1.5 hours after the final whistle
The Lions Restaurant Package Inclusions
Match Seats: VIP padded seats in the Trinity Stand, near the half-way line or on the balcony outside the restaurant
Arrival: Champagne reception in lounge area
Dining: Seven course tasting menu
Drinks: Complimentary bar to include beers, wines, soft drinks and champagne
Half Time: Complimentary coffee
Table Seating: Shared tables, private for bookings of 10
Match Programme: Included, with lanyard
Legend Q&A: Former player Q&A with MC
Car Parking: Included (1 per 4) (Subject to availability)
Dress Code: Smart
Hospitality Opens: 3 hours before kick-off
Hospitality Closes: 1.5 hours after the final whistle
The Gas Lamp Premium Package Inclusions
Match Seats: View from table behind glass
Arrival: Complimentary drink; beer, wine or soft drink
Dining: Two course informal lounge dining experience
Drinks: Digital drinks ordering facility
Half Time: Tea and coffee available in Gas Lamp Lounge at half time
Table Seating: Private tables subject to availability
Match Programme: Included, with lanyard
Legend Q&A: Former player Q & A with MC
Dress Code: Smart casual
Hospitality Opens: 3 hours before kick-off
Hospitality Closes: 1.5 hours after the final whistle
The McGregors Lounge Package Inclusions
Match Seats: Centrally located padded seating or padded balcony seating (subject to availability)
Arrival: Welcome Drink (Beer, Wine or Soft Drink)
Dining: Two course informal lounge dining experience
Drinks: Digital Drinks Ordering Facility
Half Time: Complimentary Beer, wine or soft drink
Full Time: Chefs Selection of Snacks with Tea and Coffee
Table Seating: Private reserved table (minimum of two people)
Match Programme: Included
Legend Q&A: Former player Q & A with MC
Dress Code: Smart casual
Hospitality Opens: 3 hours before kick-off
Hospitality Closes: 1.5 hours after the final whistle