Going to Wimbledon
If you're lucky enough to get a ticket to Wimbledon, the world's oldest and most prestigious tennis tournament, you're in for a treat. Not only will you get to attend exciting matches showcasing some of the best tennis players in the world, but you'll also be able to take in the historic venue's stunning surroundings and soak up the incredible atmosphere. With all eyes on the court, you'll want to make sure you dress to impress.
In this guide, we'll walk you through everything you need to know about what to wear to Wimbledon, from the official guidelines, practical considerations and style tips.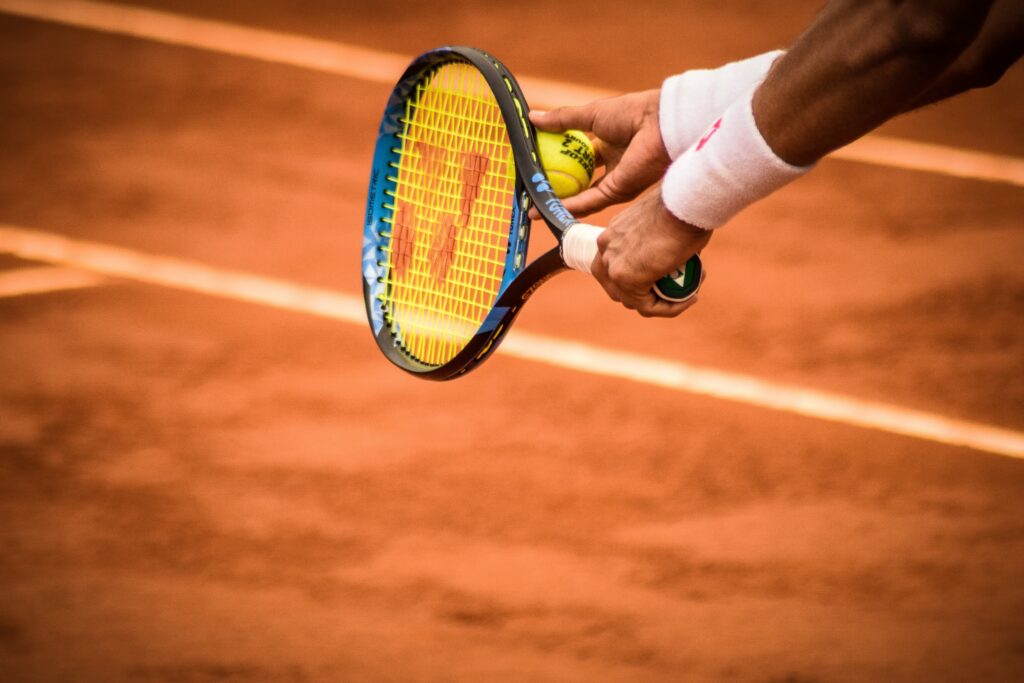 Is There a Strict Dress Code For Wimbledon?
Even if the rules have become somewhat more relaxed in recent years, you must meet certain expectations to gain entry to the prestigious championships. Keep in mind that Wimbledon is a classic event, so you should stick with timeless pieces and avoid anything too casual or attention-grabbing.
By following the dress code and considering practicalities, you can ensure that you look your best while enjoying the unique atmosphere of the Wimbledon Championships.
Wimbledon Style Guide – Women's Dress Code
Wimbledon is not just about tennis, it's also about style and fashion. With the likes of royalty and celebrities gracing the stands every year, it's no wonder that the tournament is also known for its fashionable attendees.
But don't worry, you don't have to be a public figure to look the part. In a nutshell, women have to dress smartly and conservatively, with knee-length or longer summer dresses (or skirts). We've rounded up some classic clothing options that will meet all expectations.
A summer dress: Classic and convenient, the summer dress is the perfect outfit to pull off the court-side style. For a more sophisticated look, you can wear a light jacket on top of it.
A skirt and blouse: A skirt and blouse never go out of style. This is a classic option that always hits its mark on the stands.
A jumpsuit: Jumpsuits have been trendy in recent years and are a great alternative to a dress that still provides a stylish look.
A trouser suit: slim fit trousers or wide leg trousers, you can pick whatever suits you best. You can also give a modern twist to this classic outfit with a bold colour like fuchsia, yellow or red.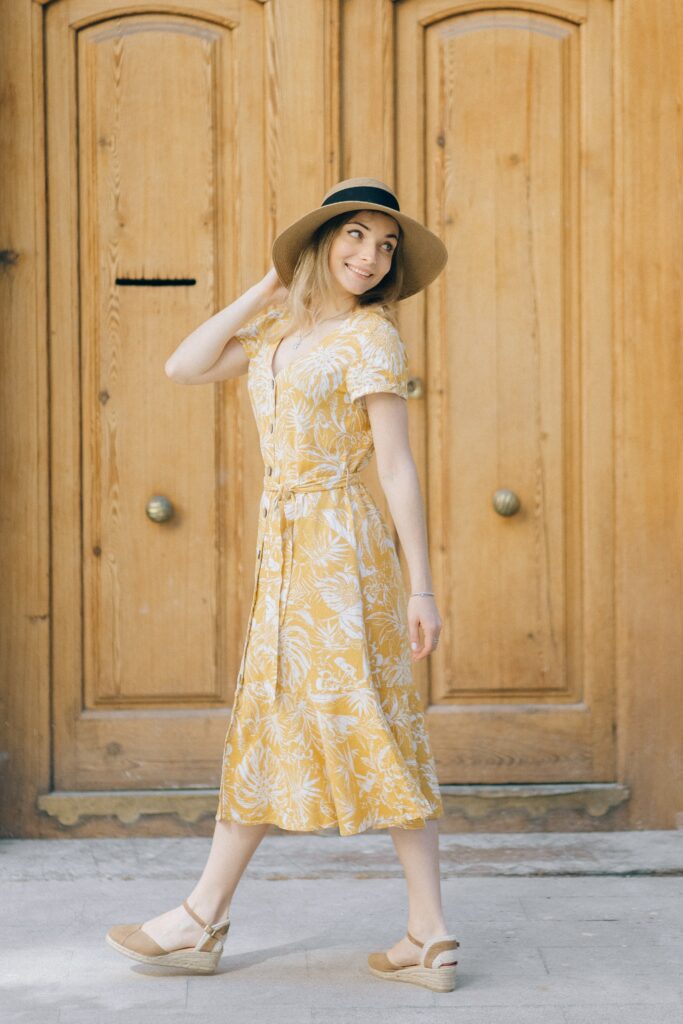 Fashionable accessories can add a touch of style to your outfit, such as:
Hats and fascinators: is there another accessory as fancy as a straw hat? Not only will it keep you safe from the sun, but it will also give a chic twist to a casual outfit.
Summer scarves: satin summer scarves accentuate your style and are also convenient if the weather conditions are not great.
Statement sunglasses: often referred to as "outfit sunglasses," they are designed to enhance a particular outfit. As they come in different colours and shapes, they offer a unique and bold look.
Men's Dress Code
For men, the dress code is pretty straightforward. A suit or tailored trousers, paired with a collared shirt is a smart choice. Blazers or sports jackets are also acceptable, especially if you wear them with a trendy pair of chinos. If you go with a blazer, consider wearing it with trousers of a different colour to give a casual/chic twist to the outfit.
In terms of footwear, dress shoes or loafers are a better option than sports shoes. You might also consider wearing a tie, although it's not a strict requirement.
Since the weather can be unpredictable, you can bring a light jacket or a jumper and dress in layers. That way, you can adjust your clothing in case it gets chilly.
By adhering to the recommended dress code, you'll fit right in with the sophisticated and stylish crowd at Wimbledon.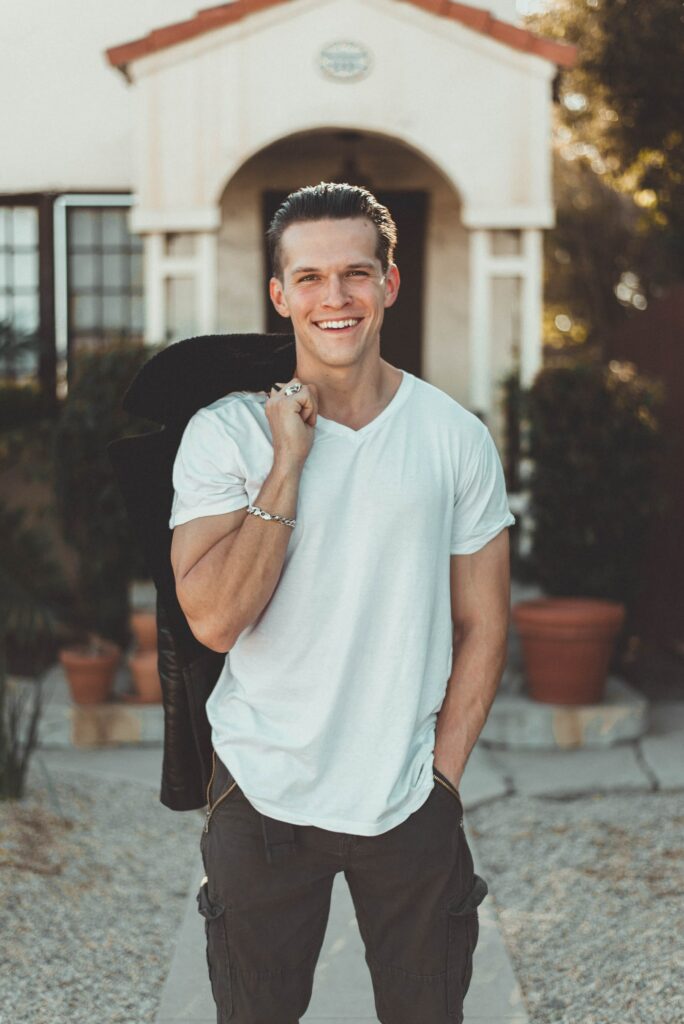 Is The Dress Code The Same For Centre Court?
The dress code is strictly enforced on Centre Court, and those who do not comply will be denied entry. However, the dress code is more relaxed for tennis fans who are watching the matches on other courts at Wimbledon.
Men should wear a lounge suit or tailored jacket, shirt, and tie. The jacket and trousers should be of matching material and colour, and the shoes must be clean and polished. Shorts, jeans, or sports shoes are not allowed on Centre Court.
For women, the dress code is less strict but still requires smart attire. Dresses and skirts must be of modest length, and you can wear them with a jacket or cardigan. Trouser suits and jumpsuits are common outfits to wear at Wimbledon, so long as they are of appropriate length and style.
Who Are The Most Stylish Celebrities Coming to Wimbledon?
If you need some inspiration to pull off a court-side outfit, just have a look at celebrities who have made remarkable stylish appearances at Wimbledon in the past years. Here are a few examples of what celebrities can wear at Wimbledon:
David Beckham – The famous footballer is known for his stylish attire and he's a regular at Wimbledon. He has been spotted at the tournament wearing sharp suits, smart blazers, and fashionable accessories.
Kate Middleton – The Duchess of Cambridge is also a regular at Wimbledon and is always perfectly dressed. She has been seen wearing many styles and outfits, including elegant dresses, tailored suits, and fancy accessories.
Emma Watson – The Harry Potter actress made a remarkable appearance at Wimbledon in 2019 wearing a white jumpsuit and a black blazer. She accessorised her look with a black leather bag, sunglasses and heels.
Sienna Miller – The actress made a statement at Wimbledon in 2018 with her stunning look made up of a white jumpsuit with a black belt, a black blazer, and a wide-brimmed hat.
What Style Should You Avoid?
Wimbledon is a sophisticated and family-friendly event, so the dress code must reflect that. While it might be hot outside, you should dress accordingly. Some outfits and styles don't comply with the Wimbledon dress code, including:
Jeans: ripped jeans are cool and casual, but maybe too casual for such a prestigious event.
Sportswear and trainers: though it's undoubtedly a convenient style to wear, it is not appropriate for Wimbledon.
Running vests: just like sportswear, running vests are not chic enough to get you in the stands.
Overall, it's best to avoid anything too casual or revealing, such as t-shirts, shorts or flip-flops. Even if you have a general admission ticket, you need to dress nicely.
By dressing smartly, you'll ensure that you perfectly fit in with the Wimbledon dress code and look fabulous while enjoying the championships.
What Should You Bring to Wimbledon?
If you're planning to attend the event, you'll want to make sure you bring the right items to ensure a comfortable and enjoyable experience. Here are some essentials to consider bringing with you:
Sunscreen: Wimbledon takes place during the summer months, and you'll likely be spending some time in the sun. Make sure to bring sunscreen to protect your skin from the harmful UV rays.
Hat: In addition to sunscreen, you may want to bring a hat or visor to provide extra shade and protect your face from the sun.
Comfortable shoes: Wimbledon involves a lot of walking, so make sure to wear comfortable shoes that can handle the terrain and keep your feet from getting tired.
Water bottle: you must stay hydrated throughout the day, especially if it's hot outside. Bring a refillable water bottle that you can fill up at water stations around the grounds.
Snacks: Although there are plenty of food options available at Wimbledon, you may want to bring some snacks to tide you over between matches or during breaks.
Rain gear: As the weather in London can be unpredictable, you should be prepared for rain by bringing a raincoat or an umbrella.
Phone charger: You'll likely be taking photos and using your phone throughout the day which usually drains the battery.
Cash and cards: While many vendors at Wimbledon accept credit and debit cards, it's always a good idea to have some cash on hand for smaller purchases and to avoid long lines at ATMs.
Bag: Finally, bring a bag to carry all of your essentials. However, make sure to check the guidelines before you arrive as large bags are not allowed on the grounds.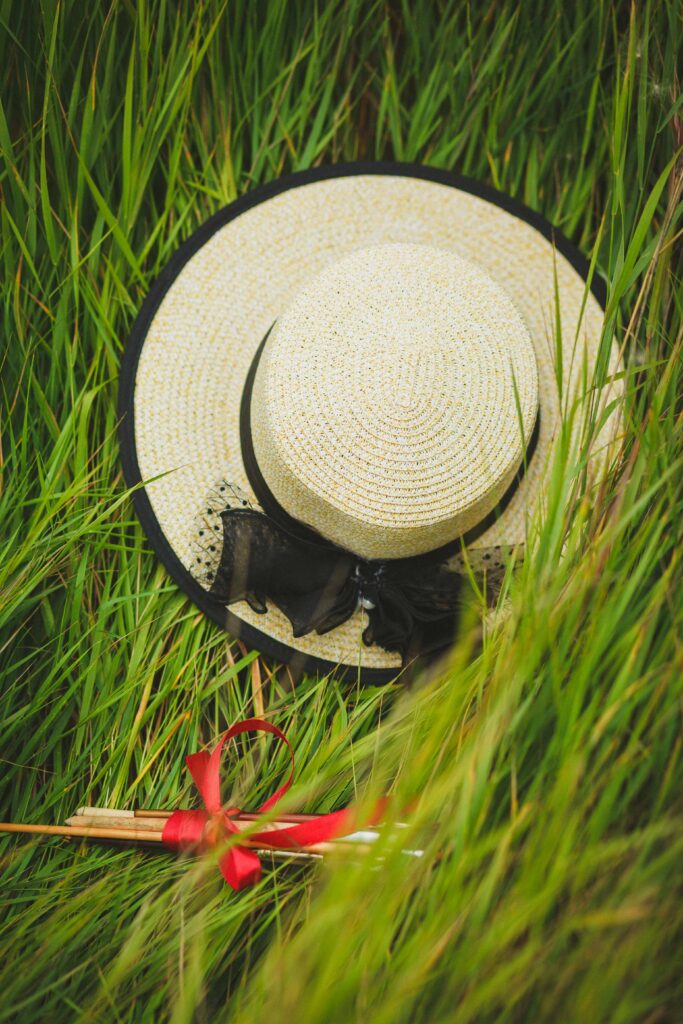 The Bottom Line
What to wear to Wimbledon is something that requires some thought and planning. The All England Lawn Tennis Club has a dress code for the event, which includes specific guidelines for the attendees. Visitors are expected to dress smartly and appropriately, with a focus on comfortable and breathable clothing for the warm summer weather. Overall, the key is to strike a balance between comfort, style, and adherence to the dress code.
By adhering to the Wimbledon style guide, and adding your personal touch, you can create a unique and fashionable look that is perfect for heading to the stands and enjoying the excitement of Wimbledon.
Trophy events provide official ticket entry and premium corporate hospitality for all the top sporting events in the UK and around the globe. Whether you're looking to treat your staff or entertain your clients, we ensure that you and your guests have the most incredible experience. Get in touch today to learn more about our services.