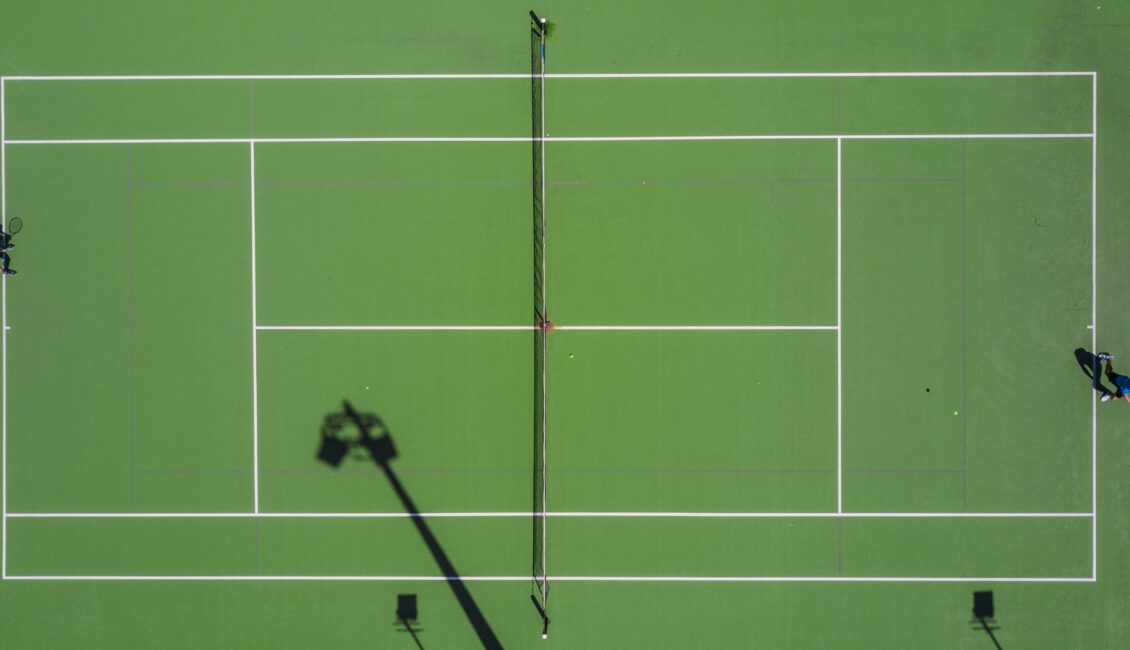 Attending Wimbledon
Wimbledon is a prestigious tennis tournament, drawing thousands of tennis fans from around the world every year to watch the world's top-ranked players compete at the All England Lawn Tennis Club (AELTC) in London.
Are you a tennis fan eagerly waiting to attend Wimbledon Championships but have no clue about how to get the tickets? Worry not, we've got you covered! Securing tickets to Wimbledon can be challenging, especially if you don't know where to start.
The demand for Wimbledon tickets always exceeds the supply, which makes it difficult for tennis fans to get their hands on them. However, there are several opportunities to secure tickets for Wimbledon for both UK and non-UK residents.
In this guide, we'll take you through the step-by-step process of how to get Wimbledon tickets and be a part of this iconic tournament.
The Importance of Planning Ahead
Planning is essential to leverage your chances to buy Wimbledon tickets and avoid disappointment. This is because Wimbledon tickets tend to sell out very quickly, typically within hours. Therefore, you must be aware of the ticket release date and have a plan in place for purchasing them.
Wimbledon takes place from late June to early July, so you should mark the dates on your calendar well in advance and keep an eye out for when tickets go on sale. To facilitate this process, you might consider signing up for the Wimbledon newsletter, as they often send out updates about ticket availability and other relevant information.
When the general sales start, make sure you have a good internet connection and access to a computer or mobile device. It's also convenient to have your credit card ready to make the purchase.
The official Wimbledon website allows you to select the specific day and court you wish to attend, so have a clear idea of your preferences before the ticket release date.
General admission tickets are the most affordable option, but they only provide access to the grounds and do not guarantee entry to any specific matches. Reserved seating tickets, on the other hand, provide a specific seat in one of the show courts and are a more expensive option. It is also helpful to have a backup option in mind if your preferred tickets sell out quickly.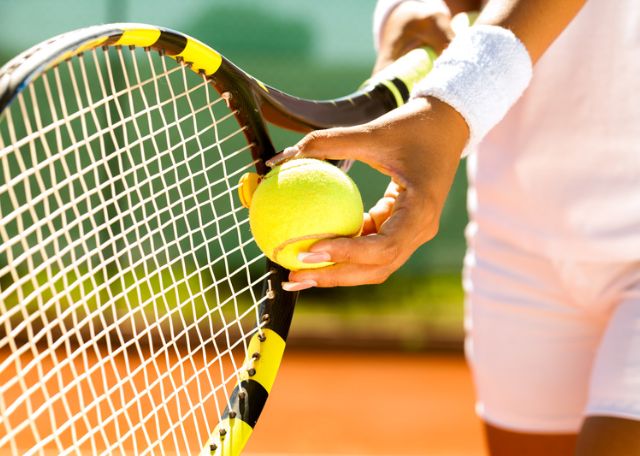 Where Can I Buy Wimbledon Tickets?
From unreserved seating to premium offers, there are many options to choose from to experience Wimbledon in the most exciting way. Let's look at some of the best opportunities to get tickets for the Championships.
LTA Ballot
If you're a member of the Lawn Tennis Association (LTA), you may be eligible for their annual LTA ballot. This is a lottery system that gives LTA members the chance to get tickets for Wimbledon. To enter the ballot, you'll need to ensure that your LTA membership is up to date and that you've opted in to enter the Wimbledon ballot.
If you're selected, you'll receive an email with instructions on how to purchase your tickets. It's worth mentioning that being selected in the ballot doesn't guarantee you access to Wimbledon, as demand is high and availability is limited. However, it's one of the many ways to try your luck!
The Public Ballot
The Wimbledon Public Ballot is a popular way of obtaining tickets for the tournament, as it's the most cost-effective one. To enter the public ballot, you need to register on the official Wimbledon website during the registration period, which opens in September and ends in December.
The winners of the lottery – typically 1 in 10 applicants – are selected randomly and notified via email. If you're lucky enough to be one of the successful applicants, you can buy tickets at face value.
The Second Ballot
If you didn't get selected in the initial ballot, don't lose hope. A second ballot usually takes place when some winners from the first ballot decline the tickets offer for various reasons, and these unclaimed tickets will be made available in the second ballot to those who were unsuccessful in the first attempt.
The Overseas Ballot
The overseas ballot is another opportunity for tennis fans who aren't UK residents to apply for tickets to attend the Wimbledon Championships.
The overseas ballot typically opens in December, the year before the Championships, and requires applicants to register online. Tennis fans can apply for tickets to the tournament's various courts and sessions, including Centre Court and Court 1. If their application is successful, they will receive tickets via postal delivery or an e-ticket.
The Wimbledon Queue
If you're feeling adventurous and don't mind spending the night outside, queuing up for tickets can be a fun experience. People usually start queuing in the late afternoon before the match and it increases in the early morning.
Tickets are sold on a first-come-first-served basis, and you can obtain tickets on the same day. Tennis fans usually start queuing the night before, so you need to be prepared to spend the night outside in a tent or sleeping bag!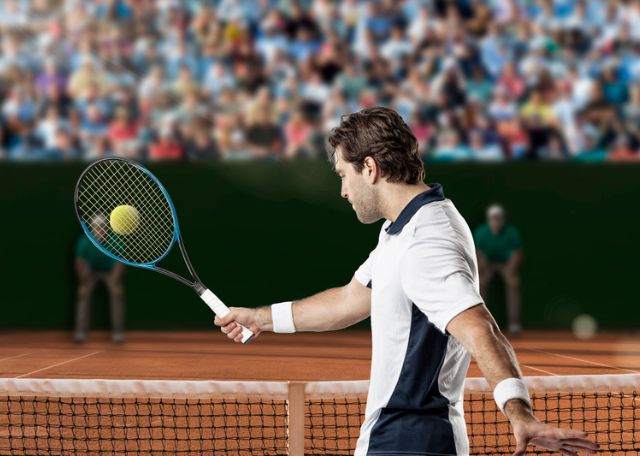 Local Tennis Club
Some tennis clubs in the UK can be granted a certain amount of tickets by the AELTC for distribution among their members.
These clubs may have their own application process for members to enter a lottery for the chance to purchase tickets. You should know that the availability of tickets through local tennis clubs is limited and highly competitive.
Rejected Tickets
If you have extra tickets from the public ballot, you can return them at least 24 hours before the tournament to the AELTC for a full refund. Ticketmaster then resells these tickets 48 hours before the day's play.
The AELTC might also hold a limited number of tickets in reserve which are put up for sale at 9am every day for the next day's matches. You can find them on Ticketmaster but you have to be very responsive, as they tend to sell out within minutes after they are made available to the public.
Returned Tickets
Returned tickets are tickets that someone purchased but then returned to the AELTC for various reasons, such as cancellation or inability to attend.
These returned tickets are then made available for resale to the public. You can buy them online, by phone, or in person at the ticket resale kiosk at the Wimbledon grounds. The resale tickets typically have a face value and are sold on a first-come, first-served basis.
Wimbledon Ground Pass
A Wimbledon Ground Pass – general admission ticket – is a ticket that grants access to the grounds of the AELTC during the Wimbledon Championships. With a Ground Pass, you can access the outside courts and the famous Wimbledon "Henman Hill" (officially called Aorangi Terrace) where you can watch matches on a large screen.
To get Wimbledon Ground Pass tickets, you can directly go to the ticket office at the Wimbledon grounds. These tickets are sold on a first-come, first-served basis, and the availability of Ground Passes varies depending on the day and time. The price of Ground Passes is usually lower than the price of tickets to the main courts, such as Centre Court or No. 1 Court.
It's worth noting that Ground Passes do not guarantee access to any specific matches or courts, and some outside courts may have limited seating. However, they provide a great opportunity to experience the atmosphere and excitement of Wimbledon at a low cost.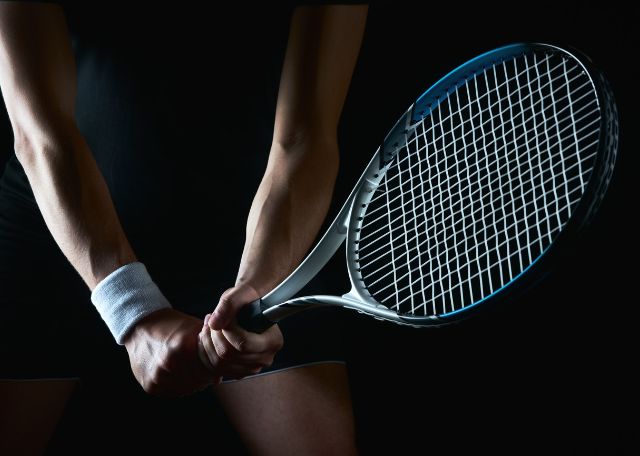 Wimbledon Debentures
Debenture tickets are the most expensive but also the most sought-after tickets for Wimbledon. They are essentially season tickets that allow you access to the tournament for the entire duration.
As debenture holders have the option to sell their tickets for any day of the tournament, you can purchase debenture tickets from the official Wimbledon website or through authorised resellers.
Hospitality Packages
Wimbledon hospitality packages are an excellent way to experience the tournament in style. They come with reserved seats in the best viewing locations, providing guaranteed access to the tournament even when tickets for the general public are sold out.
You would get exclusive access to private hospitality areas where guests can enjoy a premium experience with high-quality food and drink, comfortable seating and other perks.
Final Thoughts
Getting Wimbledon tickets requires some planning and effort, but it is worth it for fans. By following the tips and strategies outlined in this article, you can increase your chances of getting tickets to the famous tennis championships.
Whether you obtain tickets through the official website, join the public ballots, queue up outside the club or explore other options, we hope you have a fantastic time at Wimbledon!
FAQs
1. What are Wimbledon Debenture Tickets?
Wimbledon debentures are a type of investment that allows individuals to purchase a specific seat at the Wimbledon Championships for a set period of time that can go up to five years. In exchange for their investment, debenture ticket holders receive a guaranteed seat for every day of the tournament on the court they have chosen.
Another perk of Wimbledon debentures is that ticket holders can attend the annual reception, which takes place during the tournament and offers exclusive access to players and other VIPs.
These tickets represent a prestigious investment opportunity, as they offer guaranteed access to one of the major sporting events in the world. As a result, they are quite expensive, with prices often ranging from tens of thousands to hundreds of thousands of pounds depending on the location of the seat and the length of the debenture term.
2. How Much do Wimbledon Tickets Cost?
Wimbledon ticket prices vary depending on the ticket type, day of the week, and court. Generally, Wimbledon Centre Court tickets are the most expensive, with prices ranging from £60 to £250 on the finals day. Purchasing a No.1 Court ticket will cost you between £45 and £115. Grounds tickets price vary from £25 to £50 but only cost £18 after 5pm.
3. What is the Best Time to Get in the Wimbledon Queue?
The answer to this question depends on the type of tickets you're after. Generally speaking, if you're planning to queue up for Wimbledon tickets, the best time to arrive is early in the morning, preferably before 6:00 am. The queue officially opens at 8:00 am, but fans start lining up much earlier than that.
But if you're a die-hard tennis fan and want to secure the best seats possible, you should arrive well before sunrise for Ground tickets. You even have to consider spending the night in a sleeping bag in the queue if you're after Centre Court tickets. This will give you a better chance of being one of the first in line and getting your pick of available tickets.
However, keep in mind that queuing up for Wimbledon tickets requires a significant time commitment, as the queue can be quite long. Be sure to come prepared with snacks, water, and something to keep you entertained while you wait.
4. What is The Best Day to go to Wimbledon?
If you want to see the top players in action, you should try to attend Wimbledon during the second week of the tournament when the quarterfinals, semifinals, and finals take place. However, these days can be crowded and expensive.
Manic Monday is usually filled with exciting matches, making it a popular day for fans to attend or watch on TV. It happens on the second Monday of the event, and it's the only day during Wimbledon when all of the courts are in use, including Centre Court and Court One, which are the main show courts.
If you prefer a more relaxed atmosphere, want to explore the grounds and watch matches on the outer courts, then attending during the first week of the tournament is a good option. The first few days are often less crowded and you may be able to get tickets more easily.